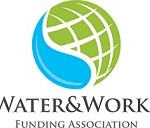 Date : November 12, 2016
Début : 22:00
Concert avec The MoonDrivers suivi par Jerry Dynamite (SWR Crew).
The Moondrivers est un groupe de Power Psyché composé de 4 voyageurs cosmiques aux horizons musicaux variés. Chèvre et groove interstellaire au rendez-vous.
DJ dancing'music 50′ to 70′ – Rhythm N'Blues – Rockabilly – Soul – Funk & Ska.
Organisé par l'association W&WFA.
En soutien à un projet d'accès à l'eau potable pour un village de 1'500 habitants du Salvador.