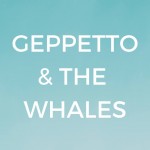 Date : October 26, 2018
Début : 22:00
Style : Indie Folk Pop
Four years after the release of Heads Of Woe, Geppetto and The Whales finally resurface with their sophomore album called 'Passages' Recorded and produced by Brian Joseph (Colin Stetson, Bon Iver, Sufjan Stevens), it captures the band in the outskirts of Eau Claire (WI).
The album further explores songwriting in its purest form, combining the bands wide influences to craft songs that breathe, often peaceful and moving, uplifting or darker at other times.
Furthermore they are supported by collaborations with several guest musicians (Ben Lester (Tallest man on Earth), Rob Moose (The National, Arcade Fire), Trever Hagen (Bon Iver) and Jeremy Boettcher (S. Carey). We can't stress enough that this was a Group-effort.